Note: This product was paid for with personal funds and this post contains no affiliate links.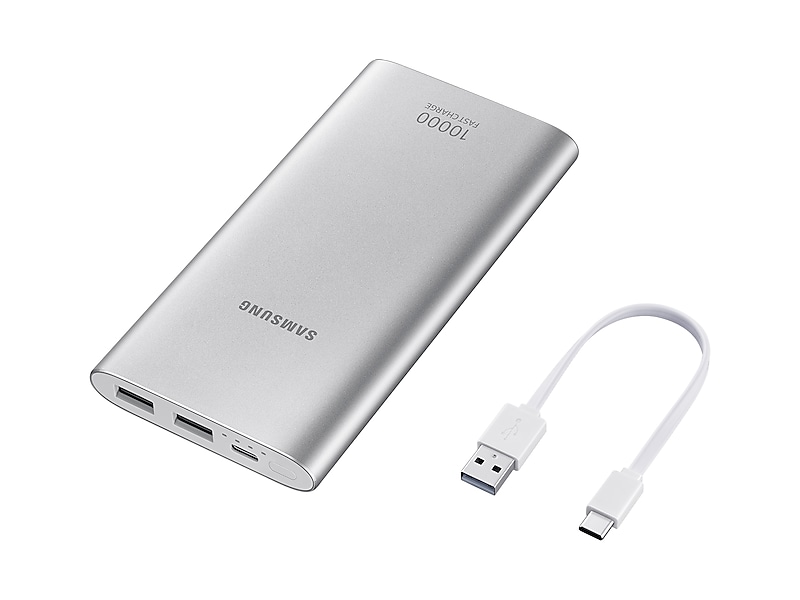 Recently, I saw a sale on this Samsung battery pack, and having been in the USB-C ecosystem for a while, plus wanting to upgrade my non-fast charging old battery, decided to just go for it. At the time of purchase and as of the time I wrote this post, it was at $15.99 (plus any student discounts, and it's a good chance to burn any spare Samsung Rewards points!)
Link: https://www.samsung.com/us/mobile/mobile-accessories/phones/battery-pack-10ah-with-usb-c-cable-silver-eb-p1100csegus/
Capabilities overview:
Fast-charges when charging off the AC adapter included with the Note 9
Note 9 fast-charges at 9V off it with the included cable
No USB-PD support, and the USB-C port is inward only! Tried connecting Note 9 to it with a USB-C to USB-C cable and telling it to draw charge, but no dice, the phone insists on charging the battery pack. It also sticks to the 5V profile when plugged into a Macbook Pro charger, similar to the Note 9 itself (it offers 9V and other profiles that aren't being leveraged).
Verdict: If you're like me and wanted to replace an old battery pack for cheap with one that fast-charges, it fits the bill. It will definitely reduce some cable clutter from no longer needing my microUSB cable when I travel. However, if you want/need USB-PD charging, look elsewhere.